Best Asian Foods to taste when you travel to Asia
Asia is the best creation of God on this earth. It has the biggest diversity with so many beautiful places to visit and explore. From lush jungles to big mountains to snow covered hills to beautiful beaches to beautiful culture to food. Wherever you go in Asia, you will find something unique per culture and beauty. Even the food you taste in any of the Asian country will have a perfect blend of culture, local ingredients, herbs, spices, and the most importantly the love. In Asian countries, food is cooked with love and served with love that increased its tastes too.
Let us see some of the best foots to taste when you travel to Asia. Depending upon where you are travelling in Asia, food you taste will vary. So, here are some of the best foods of some best Asian countries.
Foods of India: Every state in India has its own special cuisine, which means you will get a lot to taste. And, if you want to get the flavor of all types of Indian foods at one place, then go to Old Delhi, a mini India. Or, for being special, visit a particular state. For example, if you want to taste Punjabi food (rajma, chole bhature, naan, sarso ka saag, make ki roti, lassi, etc) then go to Punjab. To get the taste of Biryani and Kababs, go to Lucknow or Hyderabad. To get taste of Dosa, Idli, and other such dishes, go to South India.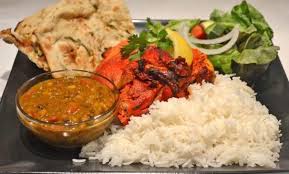 Food of Thailand: If you have planned a trip to Thailand then you must taste Ped Thai, Khao Ped (friend rice with use of local herbs and spices), Pad Krapow Moo Saap (Fried Basil and Pork), Gaeng Keow Wan Kai (Green Chicken Curry), and Kai Med Ma Muang (Chicken with Cashew Nuts).
Food of China: If you travel to China, one of the most beautiful places of Asia then you should not ignore Chinese Noodles. Noodles are the speciality of China, which are now popular across the globe but the real taste of noodles with local spices is only here.
Have you favourite food when you travel to Asia, particularly to the above listed places.